Our History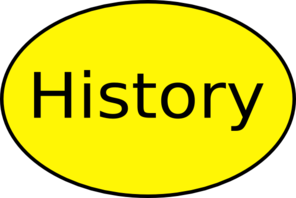 The Unitarian Universalist Community Church of Southwest Michigan, "UUCC", was formed in the spring of 1995 by 20 founders. In February 1996, 43 persons joined the church as charter members and the church was formally chartered by the Unitarian Universalist Association.
In 1996:
Services were held every Sunday at the Portage Senior Center
Theology student, Valerie Ackerman, was hired to conduct one service a month
In 1997:
Rented office space on Centre Ave. in Portage
Rev. Davidson Loehr was hired as half-time interim minister
Our first Director of Religious Education was hired
Applied to UUA for our first full-time minister under the New Congregations program, which would provide decreasing salary subsidies over five years.
In 1998-2001:
Our first minister, Scott Gerard Prinster, was hired through the UUA
We held an ordination and celebration for Scott in November, 1999.
Our first part-time Office Administrator, Erin Michael, was hired in 2001
We began a search for our own building
In 2002:
Ran a Capital Campaign to raise funds to purchase our own building. Obtained building fund pledges during church year 2001-02 totaling $235,825 to be paid by June 2006. We collected $214,166 in total.
Rev. Scott Prinster resigned
Rev. Dave A Johnson was hired as our interim minister. He was with us for two years as we searched for a settled minister.
Began renting space at Celebration Hall in June and negotiating for the building purchase.
July 2, 2002 – we moved into our new church home!
December 20 – UUCC entered into a land contract with Patrick and Ann Schultheis to purchase Celebration Hall for $350,000. The financed amount was $285,300.
In 2003-2005:
Church members built four rooms in the basement, closed in an office for the minister and changed the entrance to the church installing a ramp to make the sanctuary handicap accessible.
April 2004 – UUCC entered in a contract with Portage Commerce Bank for a loan of $263,935
August 2004 – Rev. Jill Terwilliger was hired as our Settled Minister
In 2008:
Rev. Terwilliger resigned
Hired Rev. Gary Gallun as a half-time Consulting Minister
In 2009:
We went without a minister, filling the pulpit with a variety of ministers, lay services, and guest speakers
In 2010-2012:
Hired Cassandra Howe as a Consulting Minister, for progressively larger percentages of full time
We ordained Cassie in a ceremony and celebration in June, 2011
In 2013-2014:
Hired Rev. Greg Martin as a Consulting Minister
In 2015:
Hired Rev. Duffy Peet as a Consulting Minister
In 2016:
Hired Rev. Gy Ludvig as a Consulting Minister.
In 2017:
Paid off the mortgage on our church building!
Replaced the air conditioning system in August after weeks of sweltering heat
Congregation developed a new mission and vision
Strategic Planning Task Force was launched to create a long-term strategy