This Week's Service

Unitarian Universalism names direct experience as an important source of religious and spiritual understanding, an idea that originated with 19th century Transcendentalism. Join us as we celebrate our history with a 'dramatic dialogue' between two important figures in the Transcendental movement, Ralph Waldo Emerson and … read more.
Our People
I have been a member of UUCC since it began and find that the inspiring messages on Sunday, the friendships in the church community, and the opportunities to make a difference in the world, together, bring me back year after year.

It was important to me for our children to grow up in a religious education program with an exposure to many different faiths and a willingness to listen and consider new ideas without fear. Now, as a retired adult, I appreciate how UUCC continues to challenge me and educate me about social justice and political issues. Even more, though, I love the Sunday break in my busy week to center my spirit and call me back to my best self.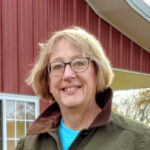 Nancy