This Week's Service

Unitarian Universalism names direct experience as an important source of religious and spiritual understanding, an idea that originated with 19th century Transcendentalism. Join us as we celebrate our history with a 'dramatic dialogue' between two important figures in the Transcendental movement, Ralph Waldo Emerson and … read more.
Our People
My mother's side of the family is Catholic and I attended parochial school. Around the age of 13, I figured out that this religion wasn't working for me and that Atheism was a better fit, with the freedom to explore my own ideology. I graduated college and worked at a social work/community center in Kalamazoo County.

I had a really rough year in 2010 and was not coping well, after unexpectedly losing my brother and a friendship of 12 years. I had seen a UU church in Jackson, and really liked the messages on their sign, so I checked out UUCC's website to confirm that it was truly a liberal church. I was excited to see this was true! A friend invited me to a service. I knew this was a small congregation and was concerned that it might be a bit cliquish.

Great news for me that it wasn't! My first day there, people were very friendly, and when I asked if I could help with the dishes, no one tried to persuade me otherwise. It was a simple gesture, but one I desperately needed. I had felt lost after my brother had died. I needed a sense of belonging and purpose and even with something as small as dishes, it was something that I needed to be able to give back. I also love that the services vary, and that learning is always encouraged. UUCC tries to change the world for the better. No specific beliefs are required, and everyone is welcomed.

I have made a lot of friends at UUCC, people I enjoy talking to on Sundays, at meetings, and at the awesome events (Chili dinner in January for example). This place has helped me survive some of the worst years I've had, and I am so glad I am a part of it.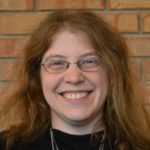 Lauren