This Week's Service

Online Services will be live-streamed via Facebook on Sundays at 10:00 AM. Video recordings of services can be found on YouTube.

In 1946, eighty-seven culturally diverse residents established the Metropolitan Kalamazoo Branch of the NAACP to mirror the national mission to advocate for equality, civil rights, voter … read more.
Our People
I have been a member of UUCC since it began and find that the inspiring messages on Sunday, the friendships in the church community, and the opportunities to make a difference in the world, together, bring me back year after year.

It was important to me for our children to grow up in a religious education program with an exposure to many different faiths and a willingness to listen and consider new ideas without fear. Now, as a retired adult, I appreciate how UUCC continues to challenge me and educate me about social justice and political issues. Even more, though, I love the Sunday break in my busy week to center my spirit and call me back to my best self.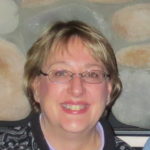 Nancy