Our Minister and Staff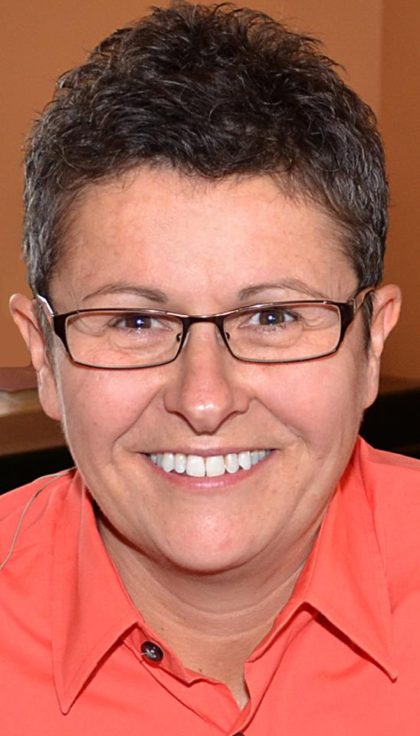 Rev. Gy Ludvig-McCartney (they/them) was born in Transylvania, Romania, the birthplace of Unitarianism.  However, it wasn't until much later that they discovered Unitarian Universalism. Currently, Rev. Gy is ordained in the United Church of Christ and in Unity and is also exploring an alternative path to Unitarian Universalism ordination.  They have a Master of  Divinity from "Egyetemi Fokú Egységes Protestáns Teológiai Intézet" in Transylvania/Romania, and a Master of Arts in Counseling from Ashland Theological Seminary, Ashland, Ohio. Rev Gy resides in Portage with their wife, Patti,  five dogs, and two cats.  Patti and Rev. Gy are long-term residents of the area and enjoy traveling together, camping, gardening, and renovating homes. To reach Rev. Gy directly, please email them at gyludvig@gmail.com or call their cell phone at 269-352-2412.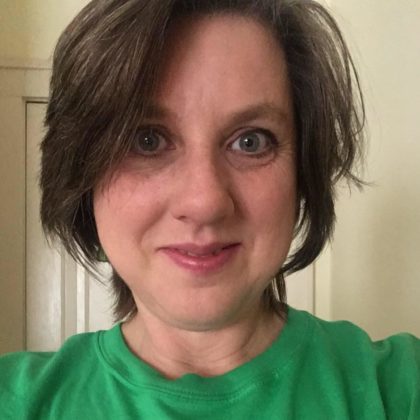 Miriam Epskamp (she/her) served as UUCC's Director of Religious Education (DRE) from 2006 to 2015 and rejoined our community in that role in 2019. She brings a wealth of knowledge and experience working with young people from pre-school age to young adults and, as a nearly life-long Unitarian Universalist (UU),  a firm understanding of UU principles and theology.  With the help of the youth, their parents, and other adults, Miriam strives to cultivate unique and engaging religious education programs that allow the children the ability to experience, explore and build their own personal religious frameworks and build community in a loving atmosphere. Miriam also acts as the UUCC Office Administrator and is responsible for the office operations of the church. She is in charge of managing and cultivating our weekly e-mail, monthly newsletter, and social media outlets.  If you have questions concerning our programming for children and youth, church services, or the use of our facilities please contact Miriam via email at uucommunity@gmail.com or by phone at 296-324-7262.