Racial Justice
At Unitarian Universalist Community Church we strive to bring to life our Unitarian Universalist values of love, justice, and community by serving the wider community. Here are a few of the things we are working on now: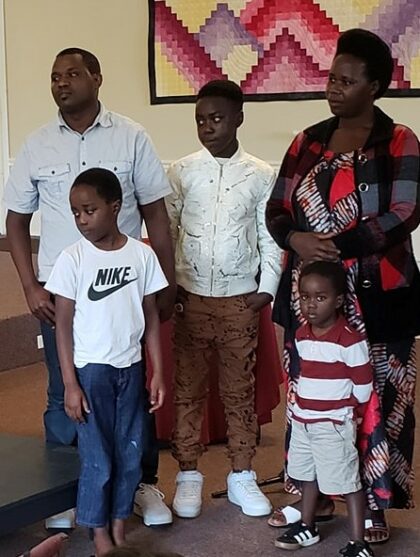 Refugee Family Support
The empowerment of a refugee family from the Congo is one way UUCC demonstrates our UU faith in action.  The family consisting of two parents and four young children arrived in Kalamazoo from a refugee camp in Rwanda in January of 2019.  A team of UUCC volunteers provides assistance and support to the family and has helped them navigate such challenges as learning to drive, maintaining a car, establishing credit, and in the summer of 2022, purchasing their own home.
Dismantling Racism and Other Oppressions
At our Annual Meeting in June of 2022, the members of UUCC voted to add a new statement to our existing foundational Seven Principles. This new 8th Principle calls on us to work to dismantle racism and other oppressions in ourselves and society.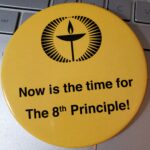 ​It states:
We, the member congregations of the Unitarian Universalist Association, covenant to affirm and promote: journeying toward spiritual wholeness by working to build a diverse multicultural Beloved Community by our actions that accountably dismantle racism and other oppressions in ourselves and our institutions.
With this vote, UUCC joins a growing number of UU congregations who are working to confront white supremacy culture and  to build a welcoming, inclusive, anti-racist Beloved Community.