Visiting Us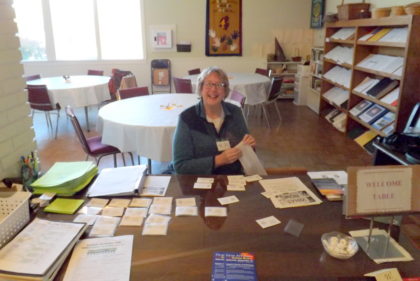 You are always welcome at the Unitarian Universalist Community Church of Southwest Michigan! We are a community on diverse spiritual journeys through wonder, respect, and love for one another and a commitment to a better world.
Joining us for worship?  Our worship services are always inspirational and thought-provoking. They are live-streamed on our Facebook page at 10:00 AM each Sunday.  You can also join us via Zoom.  Login information for each Sunday Service can be found on our Church Calendar. 
Interested in religious education programs for children and youth? Explore our Learning page to discover how the program is structured and what classes are like. Our Religious Education classes currently meet via Zoom on Sunday afternoons.  Please contact our Director of Religious Education, Miriam Epskamp, for more details and to schedule a visit.
Searching for a community? We host virtual meet-ups during the week that are open to anyone looking to connect and get to know us better.  Conversation is casual and our minister often attends. Zoom logins for Coffee with Rev. Gy and Thoughtful Thursdays are on our Church Calendar.  You can also check out our Covenant Groups, Volunteer and Justice pages to find ways to connect and gain a better understanding of who we are.
As you explore our website, feel free to contact us with your questions. We look forward to your first visit and the opportunity to grow with you!